A mission you can stand behind.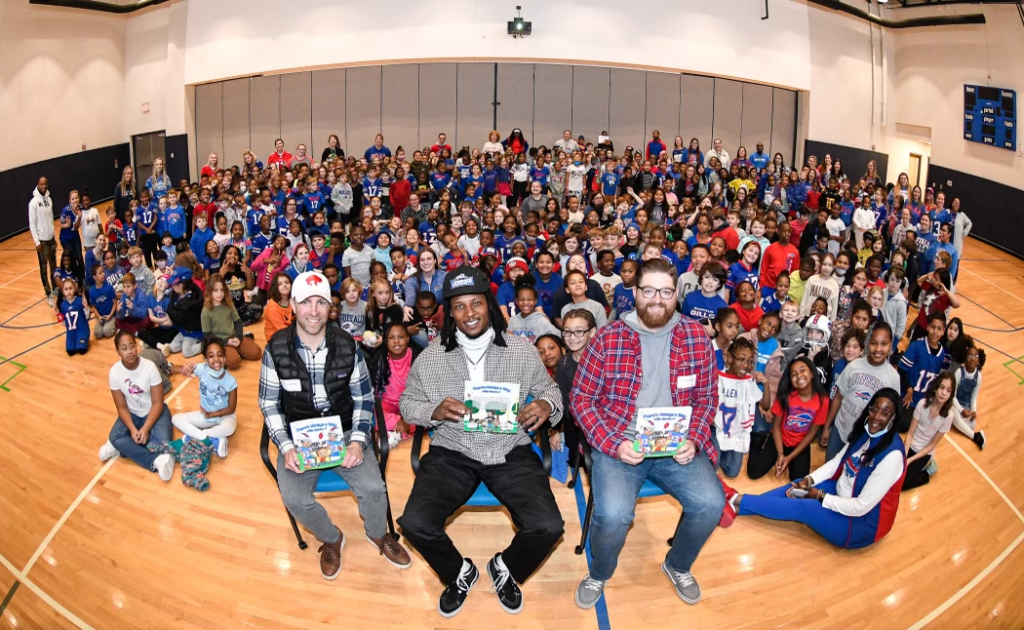 Level up your school's fundraising efforts!
Our Diversity and Inclusion Book Subscription is the perfect addition to your school's academic programming. Children receive one book per month that features one of the amazing mission and awareness-driven topics below: 
Down Syndrome
Cerebral Palsy
Black History
Invisible Illness
Deaf Awareness
 Alopecia
Pediatric Hospitalization

Ehler's Danlos Syndrome (EDS)

Autism

Spina Bifida

Limb Loss & Limb Difference
Melanoma Awareness
Features Former NFL Buffalo Bill WR
Stevie Johnson's Children's Book!
As seen all over WNY!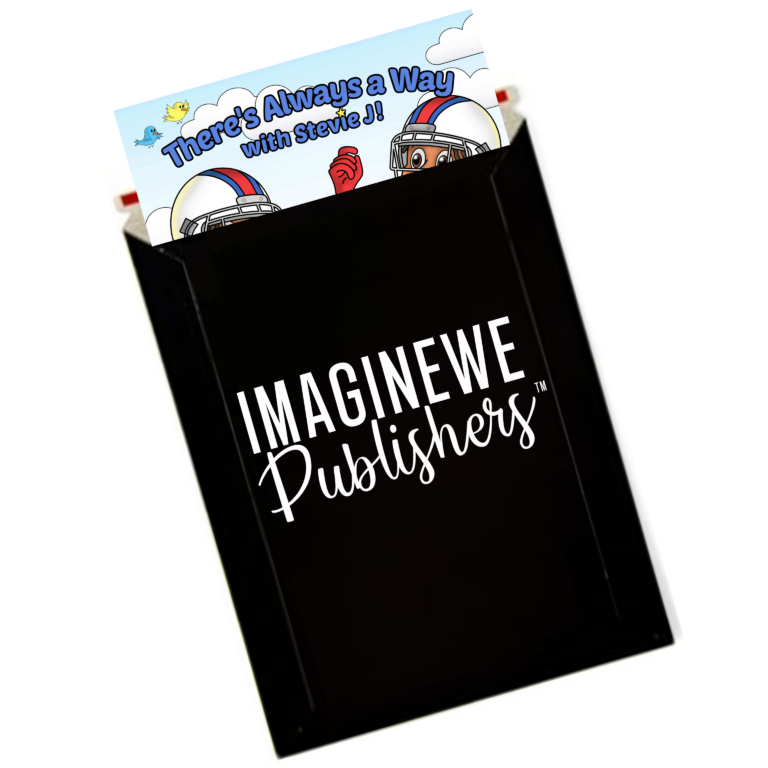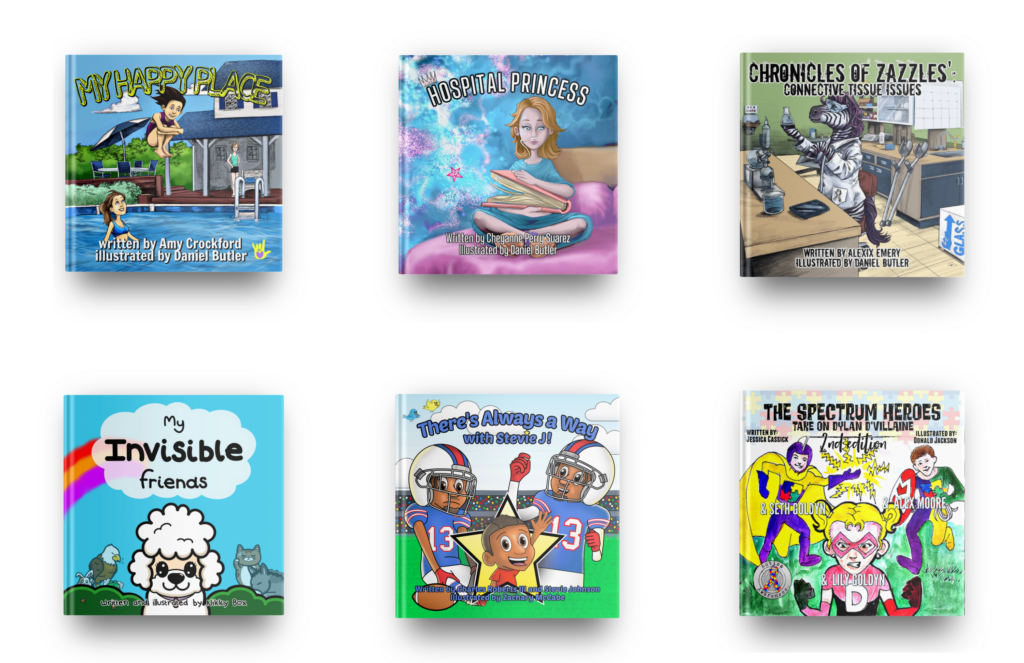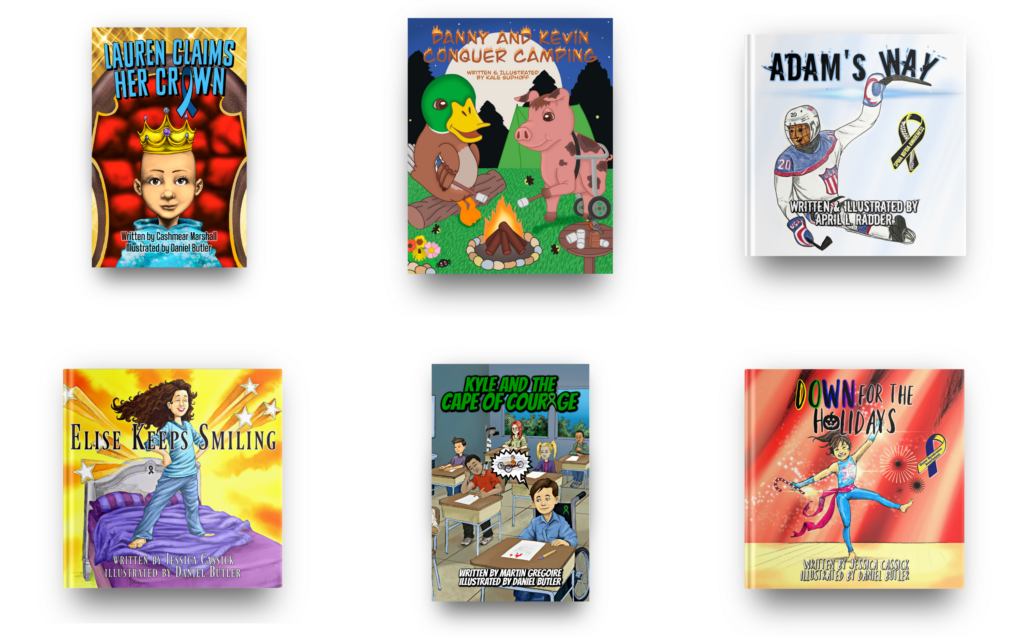 About Our
50 FOR $1500 Fundraiser
What is the fundraiser? Our 50 FOR $1500 Book Subscription Challenge is our largest fundraiser offered to schools. This Challenge is all about teamwork! Each school has a fundraiser goal of 50 Book Subscriptions. That means you walk away with a minimum of $1409. If you reach that goal we will round up to the nearest 100 dollars! 
What is the Book Subscription?  Each Book Subscription costs $169.99 and comes complete with TWELVE  of our best-selling children's books SHIPPED at a rate of ONE-BOOK-PER-MONTH (shipping included in the subscription price). The books within this subscription are pictured below. 
How does the fundraiser work? Our fundraiser lasts four weeks long. Each school will have a fundraising website to collect online Book Subscription orders. We will provide you with a PDF of a flyer to send home as well as via email (or however your school distributes flyers) that has a direct link to your fundraiser page, as well as a QR code for the convenience of your students.  Additionally, teachers will be able to collect cash during the Challenge in an envelope (be sure the teacher's name is on the envelope you send in so we can keep everything organized!)
School Donation Structure
For the first 20 Book Subscriptions sold, 15% will be donated to your school.
For the next 21-34 Book Subscriptions sold, 25% will be donated to your school.
For the next 21-34 Book Subscriptions sold, 25% will be donated to your school.
For all Book Subscriptions sold over 35, your school will receive 35% donated.
The fundraising goal for each school is 50 Book Subscriptions, and if you hit your goal, we will round up to the nearest $100 donation as an added bonus!
Benefits of our Book Subscription Fundraiser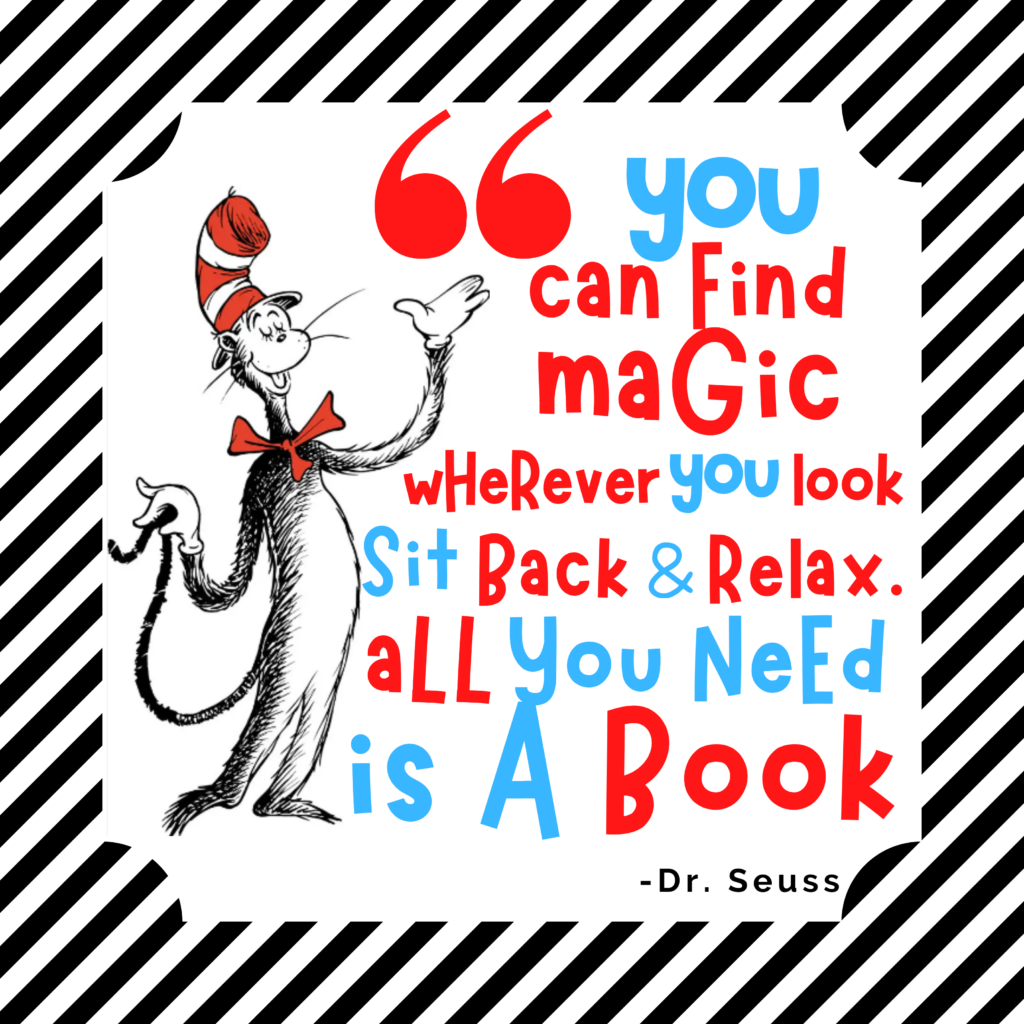 1. Schedule your fundraiser w/ us!
2. Share your fundraiser with your students and community.
3. After four weeks, orders will be processed, and you will receive your donation!