Our Current Preorder Titles
The Legend of Fitzmagic — Mr. Nomadic
Written by Charles Roberts III and Stevie Johnson
Illustrated by Zachary McCabe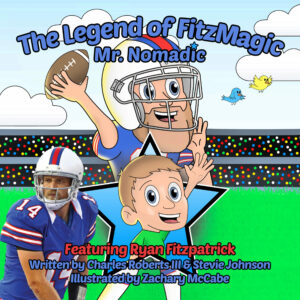 We now have Paperback and Hardback options to choose from!
As a quarterback-wide receiver duo, Ryan Fitzpatrick and Stevie Johnson had a lot of chemistry on the football field. But their connection began at the airport in the days leading up to their first practice as teammates. Ryan went on to overcome long odds and create "FitzMagic" for the rest of his 17-year career.
More Preorders Coming Soon!