Our Current Preorder Titles
Written by Kristin Yook
Illustrated by Sadie Peers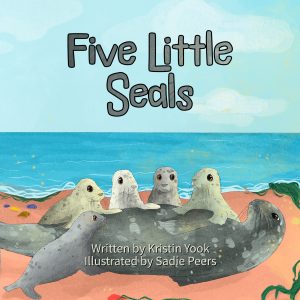 This book is a finger-play children's book about five little seals who went out one day. Over the waves and far away. One by one the little seals leave on their own adventure, until finally they return safely to Mama seal.
Written by Charles Roberts III and Stevie Johnson
Illustrated by Zachary McCabe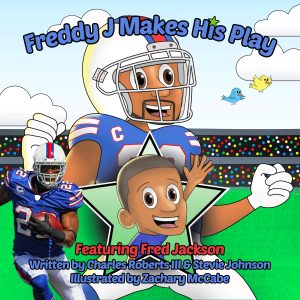 Stevie Johnson and Fred Jackson were teammates in Buffalo – and quickly became friends off the field. Learn about how Freddy made his play and built his career, inspiring future leaders around the world!
Created by Stevie Johnson
and Zachary McCabe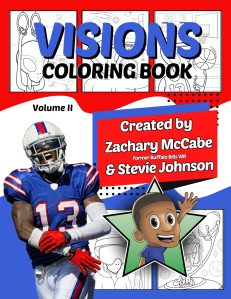 The VISIONS coloring books series was created to spark creative thinking and help children envision a variety of professions. Children color their way into the shoes of the alien characters and think, "maybe I can do that, too." No dream is too big to conquer, and nothing is out of this world — even for an alien — when you're willing to work hard and have fun along the way.
More Preorders Coming Soon!