10 Common Mistakes When Writing a Memoir
Have you had a long-time dream of writing your memoirs but haven't known where to start? 
Feeling overwhelmed at the thought of writing a book is not uncommon with many published authors. Sharing our stories with people we know can be daunting. Sharing our stories with complete strangers can make us feel vulnerable and often paralyze us from a writing perspective.
It doesn't have to be so difficult. With some careful thought and preparation, you could soon be writing a manuscript that readers won't want to put down.
Here are 10 common mistakes writers often make when writing their memoirs, plus some tips to help you on your way to publishing your best seller.
Mistake 1: Over preparing
Sometimes you just have to start without over-preparing. Sit down in front of your computer, or with a good old-fashioned notepad and pen, and write a few dot points for your first chapter. See how your ideas begin to flow. This is often enough preparation to begin.
Another simple preparation idea is to make a chapter list, or contents page, for your book. This can help form your story outline and keep you on track as you begin to write.
Be brave and just do it….write your first chapter. You have nothing to lose and everything to gain.
Mistake 2: Analysis Paralysis
Don't overthink at any stage of the writing process. The more you analyze what you want to say or even what you have said, the more you will begin to procrastinate. 
If you find enough reasons not to write, you will eventually become paralyzed every time you try to start.
Mistake

3: Thinking no one will want to read it
Your story is important. You matter and you may be surprised how your life experiences could change someone's life. You may be the one person who makes them feel they are not alone. You may help someone avoid negative events and inspire them to pursue goals and form new dreams.
Write for you. It's cathartic and often life-changing as you relive experiences that have shaped who you are today and who you might want to be tomorrow.
Mistake

4: Not Knowing Your "Why"
It's important to know "why" you are writing your book. Otherwise, you'll struggle to find the book's perspective and purpose.
Knowing "why" you are writing your book should also uncover "who" you are writing it for.
Deciding on your book title can really help you with your "why". It's like an anchor if you create a good title. Keep it within eye's reach as you write your book, to remind you of your theme and your audience.
Mistake

5: Not Knowing "Who" Will Want To Read Your Book
Are you writing to reach a particular group of people? 
Are you wanting to raise awareness for a cause?
Knowing your "who," and keeping it in mind gives you a great sense of purpose as you write. ie: a book about a specific type of trauma, or disease, is for other people facing these issues looking for support and information. Some readers may simply want to read first-hand experiences shared through your story, and perhaps stories of others you might choose to write about.
Mistake

6: Thinking it will take too much time
Unless you have a publishing deadline, there is no time limit. You can take as long as you like. This is your book. You set the timeline.
Setting aside a few hours each week to write, if you work better with a schedule, might ensure you feel you are on your way to achieving your literary goal.
Mistake

7: Not Setting Goals
While over preparing can prevent your creativity, not having some goals can cause procrastination to fester.
It's important to celebrate your achievements. 
Setting a goal to complete a chapter is cause to be excited when it's completed. Go and enjoy your favorite meal and a movie, or have a fun night out with friends.
Goals help keep the writing momentum going.
Mistake

8: Choosing a tense and sticking with it
This is the number ONE issue our editors face when working with a book.
Do you want your book in the present or past tense?
Make your decision and stick to it throughout the book.
It can be so easy to slip between the two, so keep an eye on this all the time.
Mistake

9: Including too much of your whole life story and not specifically what pertains to your chosen memoir topic
Make sure you stick to your topic and limit extra information so you don't overwhelm the reader. Your train of thought needs to be clear. If your story seems scattered, you have told too much.
Readers need to know everything about specific moments relating to "why" and the connecting experiences, but not your WHOLE LIFE STORY all at once.
Mistake

10: Writing in the voice of who you think people want to hear.
Be authentic. Your voice matters. If you try to write like someone else your readers will soon realize something isn't quite connecting.
Write as you would speak to someone you trust and feel safe with. Doing this helps you be authentic and open.
* * *
Above all else, remember your story matters and you matter. You are writing your memoirs because you know you have an important story to tell and we definitely want to read it!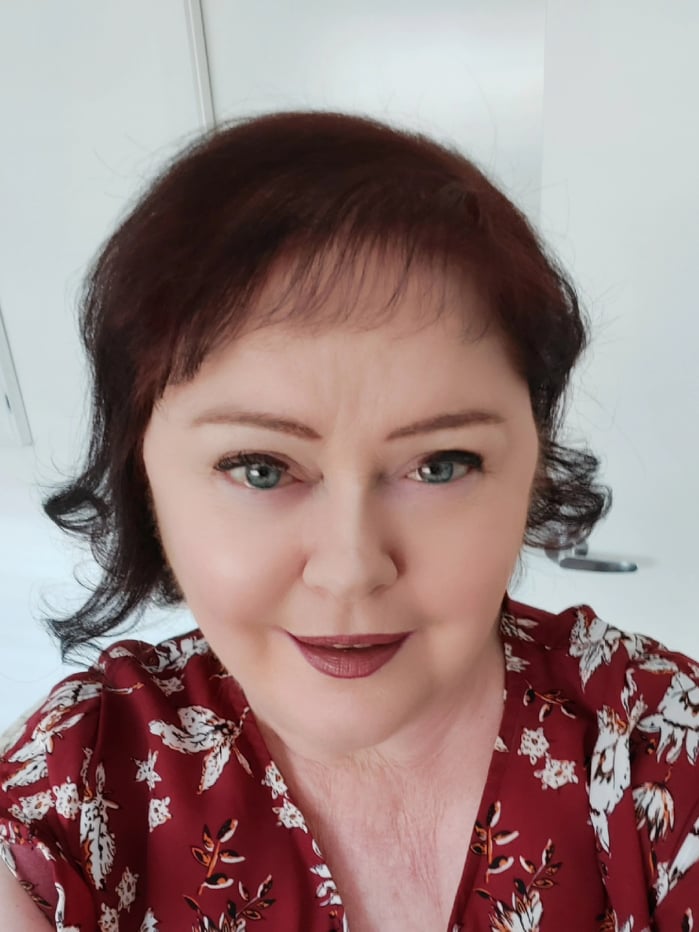 Samantha Moss is a retired management executive, writer, podcaster, and IWP-published author of My Medical Musings. She uses her writing talent to provide support and encouragement for those living with chronic illness via her own blog and online support forum. She is a passionate patient advocate, raising awareness about what it is like living with chronic disease and how it is possible to find new ways to live a full and rewarding life.