The Importance of Knowing Your Why in Writing!
In our last blog post, titled "10 Common Mistakes When Writing A Memoir" number 4 was "Not Knowing Your "Why".
Knowing your "why"; the reason for writing your book is all about having perspective and a sense of purpose.
Your "why" should be the driving force giving you the momentum to start, to continue, to finish, and to be determined to be published.
Given how important it is to know your "why", it is well worth taking a moment, to dig a little deeper, to help you discover why you are contemplating, or perhaps have started, writing your book.
Here Are Four Reasons "Why"!
Reason 1: Write for others when...
Others are constantly asking you to tell your story.

If you have a lived experience that has resonated with your friends, or social media followers, and they are asking you to write a book, it's likely you do have a story many readers would like to read.
Realizing you can actually help other people navigate their journey, by reading your story, can be a strong reason "why" you should write your book. It can be a powerful driving force, encouraging you not to give up.
Reason 2: Write for a cause when...
Raising awareness for a particular cause can become a passionate reason "why" you are writing your book.

You may be affected by a health condition or caring for someone who is. 

You may have suffered abuse or a life-changing injustice of some kind.

Writing for a cause can allow you to raise money or awareness for specific charities that are connected to your story. Their cause gives your book purpose and focus.

You can honor the memory of a loved one, or be a patient/ survivor advocate for those living their own stories in the here and now.

It's important to know what you want others to learn from reading your book. Your "why" will clarify your thoughts.
Reason 3: Write for your family when...
Leaving a legacy for your family can be another powerful reason "why" you want to write your book.
You may have uncovered a family secret that can no longer be taken to the grave.
You may have an ancestor who made an amazing discovery in history and their story needs to be preserved.
You may simply want to record, in the pages of your book, what life was like in 2022 for your children. Having a personal historical record like this can be so important to future generations.
Reason 4: Write for YOU when...
Writing can be so cathartic.



You may be healing from a trauma of some kind and you need to debrief.
There is no better reason "why" to start writing than to have a burning desire to express yourself and try and make sense of all that's happening, or has happened during a challenging, or exciting, chapter in your life.
Whatever your reason, whatever your "why", remember it's important to be clear about it before you start writing. Your story is important, you are important and your readers will connect with you if you have a definite reason "why" for your book.
Your very first step in writing your book is to know your "why".
Take time to really think about it and explore what your "why" means to you by asking yourself a few questions:
Does it fill you with a passion to tell your story? 

Does it give you a sense of purpose? 

Does it help you decide on your book title? 

Does it give you the momentum to start and finish writing?
Without knowing your "why", your writing, your story won't be focused. It will lack purpose, perspective and you will soon lose any passion you had to write it in the first place.
With your "why" discovered, you will find you will be on your way to starting your literary journey.
We wish you all the very best and we hope you are soon enjoying the excitement of becoming a published author.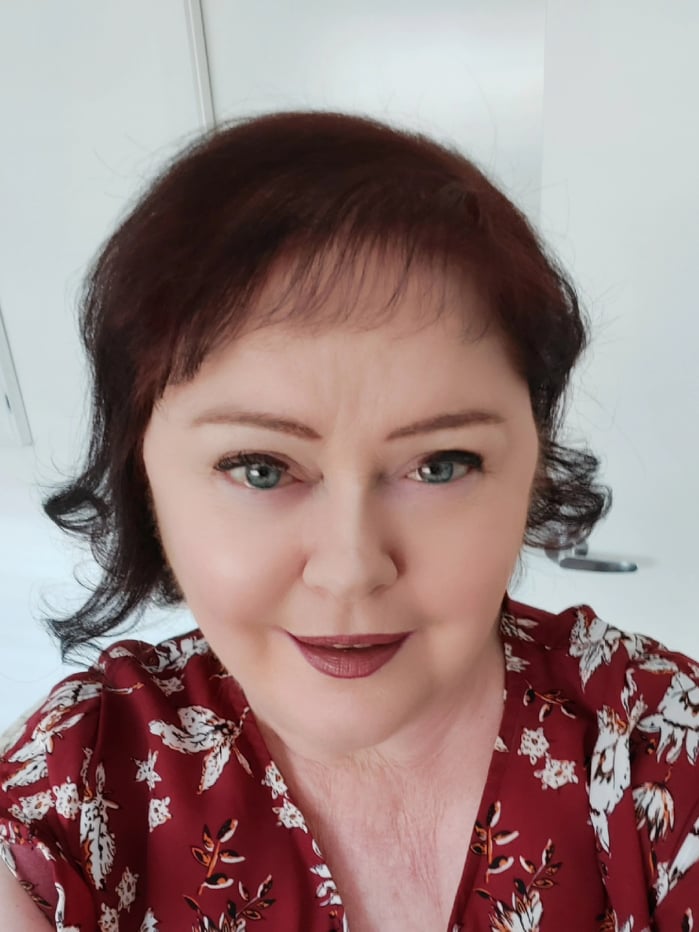 Samantha Moss is a retired management executive, writer, podcaster, and an IWP published author of My Medical Musings. She uses her writing talent to provide support and encouragement for those living with chronic illness via her own blog and online support forum. She is a passionate patient advocate, raising awareness about what it is like living with chronic disease and how it is possible to find new ways to live a full and rewarding life.